Recruitment solutions
Matching outstanding talent to your needs and culture backed by our 40 years in the industry.
On-demand IT services
Ignite proudly offers specialised on-demand IT services across metro, regional and remote Australia.
Empowering Australia's leading organisations
At Ignite, we specialise in providing exceptional recruitment services for a range of areas, ensuring that we find the right candidates to meet your unique needs.
With our advanced methodologies, deep industry knowledge, and strong stakeholder relationships, we have earned a reputation as Australia's trusted talent advisor.
National footprint
recruitment supplier to the federal government
Australian-owned and operated
Years of long-lasting Relationship with clients
Languages Spoken at Ignite
temporary, permanent & contract
solutions provided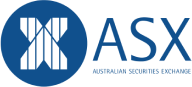 ASX-listed company

Ignite Board of Directors
With over 70 specialists across 5 offices in Australia, we have the expertise and resources to provide unparalleled recruitment solutions, led by an outstanding executive team and board.